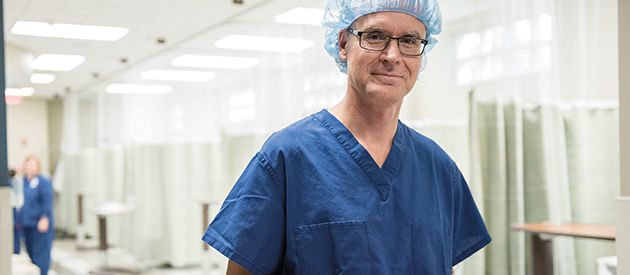 Since we first opened our doors in 1984, we have continued to build upon our rich history and reputation of providing high quality, safe and cost effective care to our patients. Today, our Leadership Team remains focused on providing innovations and advancements in surgical care, working in collaboration with our physician partners and our team of highly qualified, healthcare professionals. We respectfully pledge our commitment to provide ongoing education and training to ensure the advancement of our work environment through dedicated local and corporate support.
Our Values

Clinical Quality
We are committed to outstanding patient care and clinical outcomes.

 

Integrity
We do what is right, no matter how difficult, without exception.  We say what we mean, and we do what we say.

 

Service Excellence
We seek to exceed the expectations of patients, physicians and each other in everything we do.

 

Teamwork
We work together, helping and supporting one another to make our Centers, Departments and all of SCA Health successful.

 

Accountability
We take complete, personal responsibility for our actions and commitments.

 

Continuous Improvement
We seek to relentlessly improve our performance in every area – clinical, operational, and financial – constantly pushing ourselves to new heights.